Sally Sloane, Minister of Music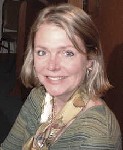 Return to Staff Page

Dr. Sally Sloane, our Minister of Music, was born in Lake Mills, Wisconsin. She comes from a musical family and was recruited and trained as a church organist at an early age. Her Bachelor of Music Education degree was awarded by the University of Wisconsin, Madison. MM and DMA degrees in organ and harpsichord performance were earned at the American Conservatory of Music, Chicago. Her career has included serving as a church musician and as a music educator. In 1994 she founded Sloane's Kindermusik, a division of Kindermusik International. She has taught piano by the Talent Education (Suzuki) method since 1979. She lives in Oak Park with her husband George Kazarian and has three grown sons.