Susan Zander, Director
Children's Education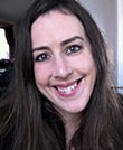 Return to Staff Page

Susan is a graduate of the State University of New York at Buffalo, where she majored in political science. She grew up in western New York before moving to Chicago in 2000, where she spent several years working as a consultant in the healthcare industry. Susan is currently serving as a member of Session and as assistant to the Girls' Group. She has been involved in the Sunday School, first as shepherd and teacher, and most recently as Co-Chair of the Committee for Children and Youth. She has also served as a deacon. Susan and her husband Bryan live in La Grange Park with their twin sons.